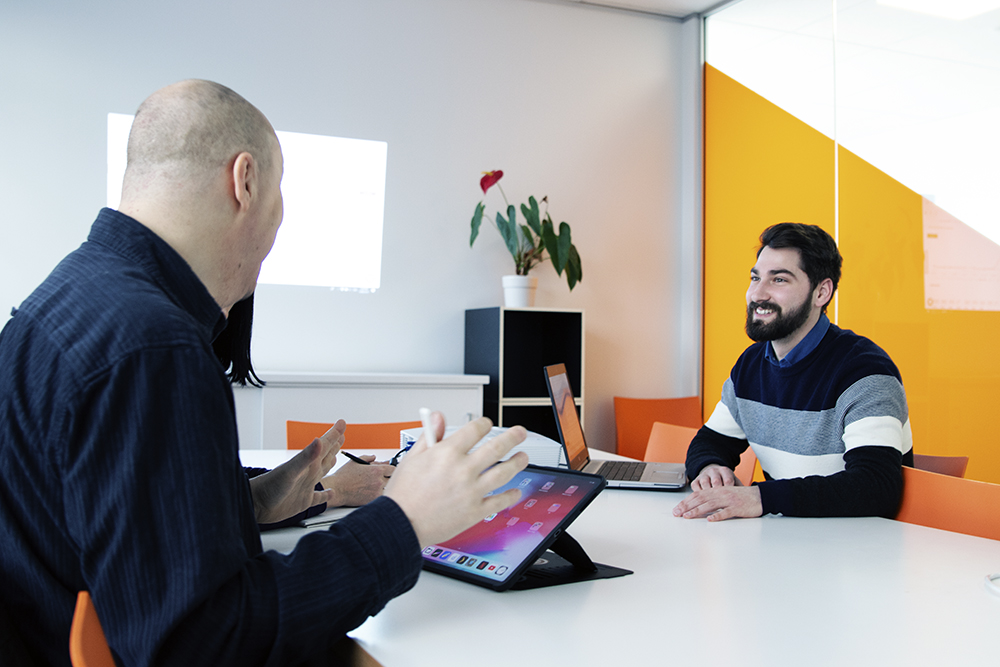 The mental health impacts of COVID-19 and navigating your business through these tumultuous times.
Something I have tried to avoid and push aside for the last two months, but has turned out to be inescapable – and that is talking about COVID-19 and the effect it has had on me, my bubble, and my customers. The mental health strain has been well documented and is seemingly unbiased on who is hit - from essential service workers, to staff who have been made redundant, everyone is lugging their fair share. But right there, in the thick of it, are business owners making tough decisions that will not only impact them, but also their staff, customers, suppliers, and their families. They called it a tough gig pre-shutdown, let alone in a whole new environment where data and projections are constantly changing.
A few weeks after the shutdown announcement, when the country unilaterally tightened their belts, something changed in the way small business owners started to think and act. Whether it was over a virtual coffee with a colleague or waking up during the middle of the night, that sense of dread and state of worry absorbed them. The feeling wouldn't shake, and as we know being an owner operator was already very isolating, let alone a country-wide policy dedicated to it. Not knowing where to turn, who to ask, or even what font to type in, can cause that feeling to return and for them to call it a day while the sun was still shining (unless they live in Wellington).
From my desk, in a small home-office, I had countless calls, emails, texts, and many conference videos. Normally I would be enjoying all the new business I was getting. But these were not calls or texts from people looking to start-up their new long-term dream venture, they were from owners unable to shake that sickening feeling swirling around, that only they feel and constantly dwell on.
One customer that still sticks with me now, and although there is so much more work needs to be done - we have made steps, albeit small, in a positive direction.
Erica, whose name has been changed for obvious reasons, is a fairly typical customer of mine. Pre-shutdown, she worked long hard hours and put every waking moment in to improving her business. We spoke every month about ways to tackle different issues she was having. From hiring new staff, to leasing equipment, to paying herself a wage for the first time – usual business discussions. Things weren't great by any stretch, but we had hope and we had a plan.
"But that all changed when the fire nation attacked", like in Avatar, our situation changed so drastically and without warning. Fast forward two weeks into the lockdown and Erica sent me a text at 2pm on a Thursday – "We need to talk. Call me urgently". There were no formalities to start our conversation and you could hear the stress in her voice "our landlord wants us to pay all our rent for the month even though we haven't been able to open. I can't even pay our staff, our bills. We don't know when we can even open up again. We're f***ed".
Legality and morality aside, she was right. With no means to produce revenue, to pay for all the things she once purchased and was now obligated to pay for them, she was quite simply, f***ed.
One question that scares the jimmies out of me is the one that came next, "what do I do?" It scares me because let's face it, there's never been a magic wand or a lamp to rub to solve all of your issues, but that's what we are engaged to do, or at least that's what we try to do.
So faced with a stubborn landlord, no revenue, carrying staff through a lockdown, some historical debt, and all the anxiety in the world to go with it – it is an incredibly tough question to answer. The guts of it is - how do we pull you through this, and should we even try? It's hard to remain objective when you are advising a customer, but it's even harder to see them struggling when you know you could have saved them from something much worse.
What happened next was not easy, but it was so very important. We systematically went line by line down all of her revenue and expenses over a forward looking 12-month period. This led us to understand how this effects cash and debt and the relationship with stock, debtors, and creditors.
With no revenue in April and only partial revenue in May, the situation was bleak. "If we don't change things, you will run out of cash by August", I said this tentatively knowing the significance this statement would have. Seven years of hard work and the possibility of liquidation to show for it.
Now Erica is used to facing setbacks and this was no different. As I mentioned before, we had developed a plan pre-shutdown. Unfortunately, that plan was no longer relevant, but it did allow us to focus on what's important and what's just noise. Over the course of two-weeks, and many meetings, we looked at several different scenarios from worst case (liquidate), to surviving, and then finally to thriving. We put all our assumptions back into our forecast to identify what each scenario would look like and what actions needed to happen to make each one work.
The actions were based on short and medium-term goals we decided were relevant to thriving - a go hard or go home type mentality. Breaking down each goal and each subset action point is a huge step in determining what to do next. It aligns your vision to the implementation process and keeps you focused and prioritised. We will continue to meet fortnightly to revise, tick off, and add to our action plan. This will hopefully create the momentum needed to steer the business in the right direction and out of that bleak situation we were looking at only a few short weeks ago.
I am not for one second suggesting that this is a cure to all your stress. There are so many hurdles to overcome in business and this is just one of many. But for Erica, the ability to identify goals, plan out scenarios, and create tangible actions was huge. Knowing what she is working towards and having someone to talk to, to engage with, and discuss ideas has been a huge leap forward for her. Showing up for your customers, showing up for your staff, just showing up for yourself even when all the odds are against you, is one step in the right direction to help see you through this period.
And I for one, am starting to see all the positives again, along with my customers.


---

Jon Colgan is a business advisor with Rightway, and works with all sorts of customers, in all sorts of businesses.