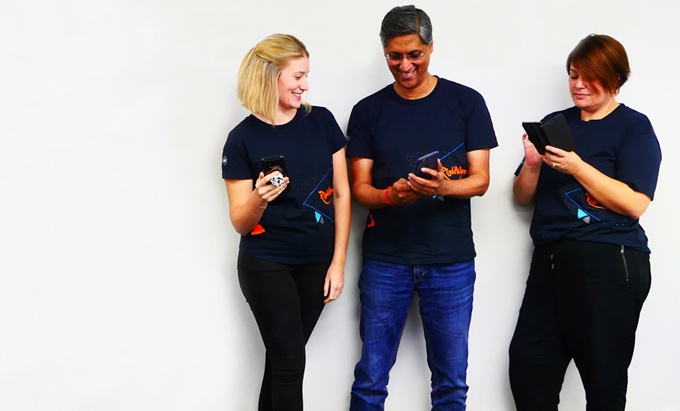 As a business owner, you know how busy things can get. You're involved in every part of your business and you can end up spreading yourself pretty thin.
It really pays to use the technology out there that's designed to streamline your processes and give you some breathing room. (For startups, this is especially true. Startup owners may want to read this post, in conjunction with this one, to get extra guidance on how to streamline an approach to success.
Xero is one tool which offers many features that increase your efficiency as a business owner, and enables better time management. Xero's cloud accounting software is designed to make small business easier and provides a real-time view of your cash flow.
Use the Xero mobile app to reconcile, send invoices, or create expense claims – from anywhere.
Some of this can even be done from your mobile, while you sit through the trailers the next time you're at the movies (just make sure it's on silent).
If you're using Xero you also get access to a bunch of additional apps specifically designed to help small business owners cut down the admin time and free you up to focus on the stuff that matters.
For those of you in the Construction and Trades sector check out Tradify, this app is used by thousands of tradies every day to save time and money. Its super easy to use interface means the whole team can use the app to manage jobs, track time and materials and upload documents and photos, cutting down the admin and giving you your nights and weekends back. Check them out at www.tradifyhq.com.
Use technology to make sure that your actions are contributing to your business goals. Harnessing technology is the best way to keep you on task and to avoid the distraction of less important tasks.
It can be easy to get pulled into areas of your business that don't contribute to your goals. This is all very well, but if you're taken away from the things that will get you to where you want to be, then that goal will get further away.
The technology is there, it's simple to use and will make your business life so much better! A key benefit of using technology is its ability to give you oversight of your goals. Display dashboards show you everything at a glance and in real time, so you know where you are in the timeline, where you're heading, and how to keep on track.
A common goal for most trade businesses is to gain visibility and control over their cash flow. Using software like Tradify helps provide both the tools and the visibility to help these businesses stay focused on their goals. With a dashboard to provide oversight and reporting features to provide insights there are no excuses for not knowing exactly how the cash flow is looking for last month through to next month and beyond.
If your goals are more behaviour related then use google tasks or momentum.cc to stay on track, stay motivated and stay focused.
To find out more about how to use technology to help you manage time, download our free eBook: 10 tips for busy business owners – A practical guide to running your small business better.
It really pays to use the technology out there that's designed to streamline your processes and give you some breathing room.