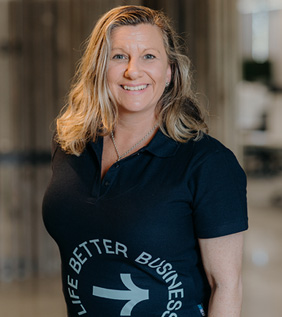 Angela Mulcahy
Bookkeeping and Cloud Solutions Team Leader
Stage manager, mother and business owner Angela joined RightWay so she could continue to work alongside clever people with cool business ideas.
She understands the demands of business whether her clients are at the stage of the market stall or global distributors. Angela loves the variety of industries she works with at RightWay and most of all enjoys helping businesses grow.
Angela prides herself on being easily contactable, positive and always able to help (or find someone who can). She loves her family, the beach and escaping into a really good book.