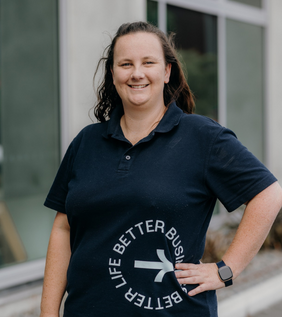 Cristy Campbell
Regional Accounting Manager
Cristy's accounting career began in Dunedin over a decade ago after finishing up University and falling in love with the city.

Cristy has worked with clients across a breadth of industries, from retail and hospitality to the health sector and engineering.

Cristy is passionate about helping SME's thrive by helping owners understand the numbers and giving them the confidence to make informed decisions.

Cristy started at Rightway in 2016 as a Senior Accountant in Dunedin and has progressed on to being the Accounting Manager for the South Island and part of the Senior Leadership Team. These days Cristy's focus is more on supporting and empowering her team to provide great advice. Cristy enjoys celebrating the wins and being a part of the amazing work being done for clients.

Family ties have seen Cristy make the move back to Timaru recently. With two young sons at home, Cristy is kept busy and that's just the way she likes it. But if she does find a bit of down time, baking up a storm is what she does best.