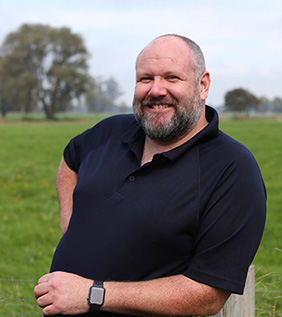 Sean Donaldson
Business Partner
Sean joined RightWay from the KPMG team in Waikato, where he worked as an Agribusiness Specialist with a national client base. With seven years' experience as an agribusiness accountant and ten years in banking, Sean's perfectly placed to lead the hands-on team.
Whether he is advising clients on day-to-day decision-making or on complex issues like succession planning, subdivision or buying the farm next door, his focus is always on finding the right way forward for you and your business.
Sean is a rugby-mad father of five, who likes to spend his spare time at the beach, with his family and a banana milkshake.