Free eBook download
10 tips for busy business owners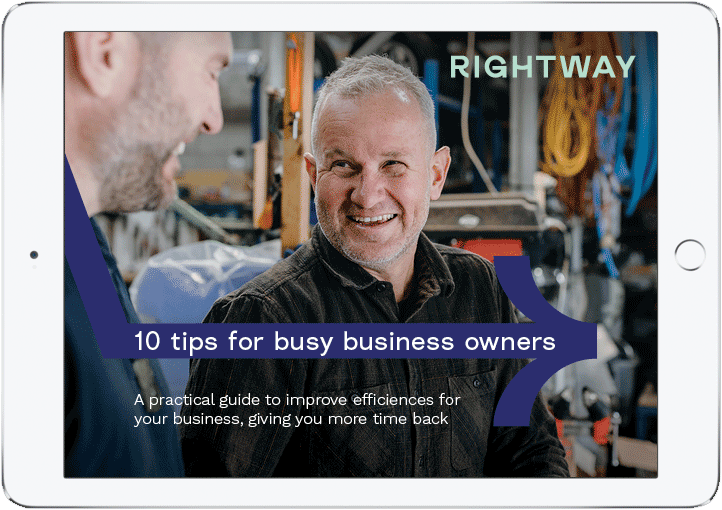 What's inside?
In this eBook, we share some of our Business Advisors' valuable recommendations and provide a

FREE Business Action Plan.



This eBook aims to assist you with:
Further defining or setting your business goals and business direction
Assisting you with strategic business advice to help you reach those goals
Information about proactive tools to improve processes – including taking control of your cash flow
Topics discussed in this eBook include:
Business planning
Creating measurable goals
Cash flow forecasting
Funding your cash flow
Planning out your cash flow for the long term
The value of a 3rd part sounding board
Structuring your invoicing to best benefit you
Using technology to get back some of your valuable time
Understanding industry success factors
Optimise your business today!