We

have a great working relationship with Daniel at RightWay, and he's quick to point out opportunities or areas to keep an eye on as we grow
Cradle
What does your business do?
Cradle help small and medium sized businesses talk to their customers using a modern phone system that is easy to use and surprisingly intelligent.
How's it going?
The business is going really well. Our brand awareness has increased a lot, our sales are up, the summers are getting busier, so it's going really well.
What goals do you have for the business?
Our goals are simple: build an amazing piece of software that works like humans do and get it into the hands of every business professional who values their customers' time and voice (no pun intended).
What are some of the challenges you've faced?
Building a tech startup is like putting yourself in a never ending obstacle course (think those infamous Japanese ones), where somedays every step forward seems to put you two steps back (like getting slammed with a big giant red ball). It can often feel like these challenges are impenetrable but we have become very good at sorting them into categories that are more much more manageable:
Product: discovering annoying bugs but also dealing with a misalignment with the current state of our solution and the challenges the market (users) actually face every day and want solved.
Customer Behaviour: overcoming cultural resistence to change and getting users to embrace new technology, setting them up for success in the long run. This is especially frustrating when half the team want it and the other half don't!
Growth: building a repeatable growth model that spans lead generation and closing deals, as it's never easy getting your foot in the door, one that is very congested and sometimes fishy
How did you overcome your key challenge?
We never wavered at facing these challenges and in many ways we welcomed them, knowing that every challenge represents a stepping stone to improving our product and business. One important lesson that we have all learned from working in the tech startup world for many years, is the magic of active listening. You will be pleasantly surprised by how effective this skill is, and how it can be employed to solve just about any problem that we've countered. And when we say "active listening", we mean you listen to your customer's feedback without any predetermined judgement or prejudice, and extracting frank feedback and facts. It's surprisingly hard to do when you're caught amid a tense situation, but it's a habit that we actively tell ourselves to follow no matter the circumstance.
How important is good planning to your business success?
It is pretty essential, like, bigly. From planning our fortnightly development sprints to forecasting our revenue projections (which directly impacts our fundraising goals), we have become quite skilled at planning for every weather occasion. If you look at our office environment, you will find Post-its and white bulletin boards in every corner of the office. Digitially, we use modern tools like Jira, Trello, and Excel in James' case (solidly old school), to keep us on track.
What about you - why did you want to own your own business?
The freedom to express our creativity and own the ultimate outcome of our hard work. There's something quite thrilling about building something from scratch, especially building a product that we all believe makes people's lives better and more connected.
How do you find the challenge of balancing work and life?
It may be our toughest challenge yet! Since it was our decision to bring this baby into this world, we take full responsibility for it. Baby analogy aside, we always remind ourselves everyday that we have to take little moments of joy from this journey. We owe it to the weekends to enjoy everything that is outside of work, or else what the hell is the point?
How did you start working with RightWay, and how do you find them?
We started with RightWay way back in the dark ages! Before Cradle was even an Idea, one lone soldier at RightWay emailed one of us with the subject line *You need a new accountant*. "You like that intro? I have been thinking that you and RightWay would be a match made in heaven. We've got some pretty good entrepreneurial accountants/advisors that have some pretty awesome knowledge and experience that would be great for you!" The bold reach out was worth it and someone from our team has been with RightWay for about nine years! We find the new approach to accounting refreshing and valuable. Getting in touch with the accountant is a frequent event, which keeps our books up to date, means we go over strategic decisions with him and our RightWay Business Partner Daniel is always in sync with our businesses plans.
How's your relationship with your Business Partner - how does your Business Partner help you with achieving your goals?
We have a great relationship with Daniel. He is abreast of our strategy, and the little highs and lows we hit along the journey. Consequently we have a great working relationship and he's quick to point out opportunities or areas to keep an eye on as we grow.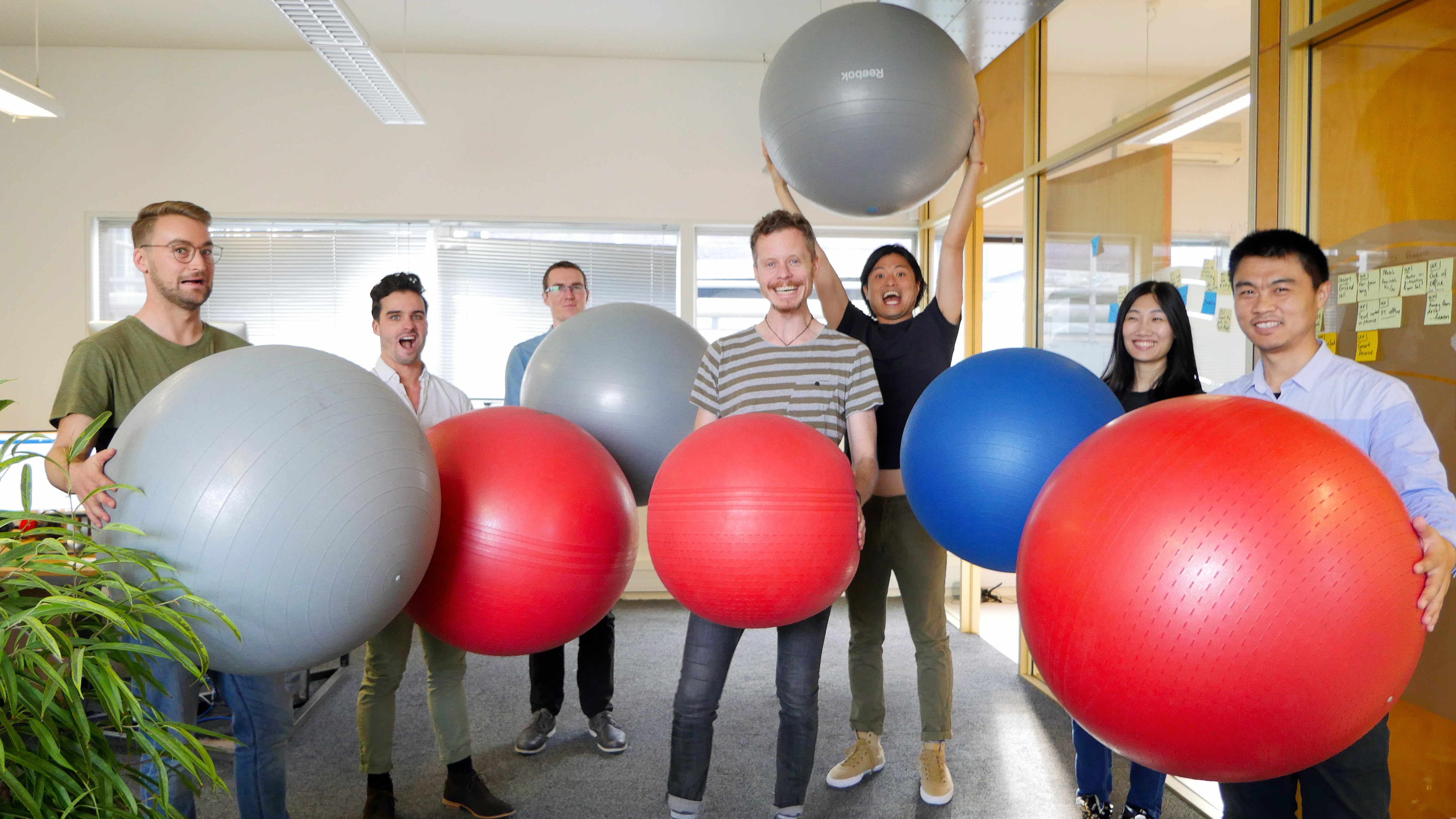 We find the new approach to accounting refreshing and valuable

.