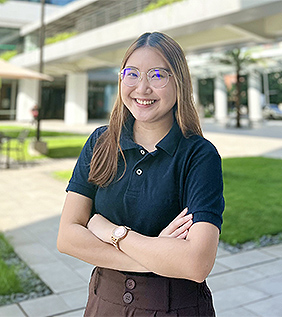 Angelica Licup
Accountant
Angelica is an integral member of the RightWay team, bringing experience and dedication to her role as an Accountant. Having been part of the team for three years, Angelica's journey began as she embarked on her first foray into the dynamic world of accounting, and she has since proven herself to be an invaluable asset.
During her time at RightWay, Angelica has honed her skills and expertise, primarily focusing on the preparation of Annual Accounts and Tax Returns. Her meticulous attention to detail and commitment to accuracy have been key components in ensuring the financial records of clients are handled with the utmost precision. Angelica has also demonstrated proficiency in handling GST and AIM Returns, showcasing her versatility in tackling various aspects of accounting.
What truly sets Angelica apart is her deep-seated dedication to client satisfaction. She finds immense fulfilment in assisting and communicating with her clients, addressing their queries and concerns, and building strong professional relationships. Angelica's empathetic and approachable demeanour makes her clients feel valued and understood, fostering an environment of trust and reliability.