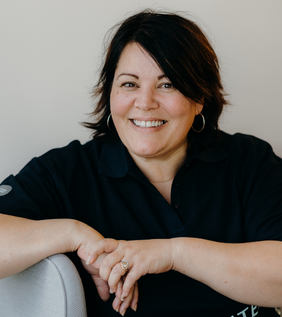 Cherie Porter
Chief Financial Officer
With a background in commercial finance and administration, Cherie understands and values good service and great relationships. Her approach is simple: Ask the stupid questions, trust your team and be open to everything.
With a background running her own businesses as well as supporting businesses, Cherie knows first-hand what commitment and energy it takes to run a business. Fresh eyes, objective insights and being held to account is what every business owner needs.
At RightWay, Cherie feels lucky to be surrounded by a talented team of people, in an environment that values staff, their families and an overall work-life balance.
Cherie lives on the Hibiscus Coast in the Hauraki Gulf. Understandably, she and her dog never stray too far from the beach, enjoying long walks together to keep fit.