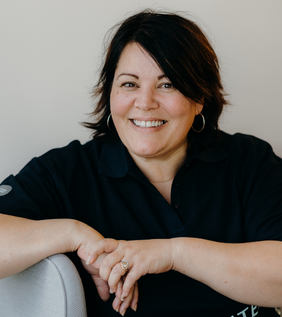 Cherie Porter
Chief Financial Officer
Meet our Chief Financial Officer, Cherie!
With a background in commercial finance and administration, and over 6 years with RightWay, she has become an invaluable member of our team. Not only does she keep our finances in check, but she also provides valuable insights and advice that help us make informed business decisions.
Cherie understands and values good service and great relationships. With a background running her own businesses as well as supporting businesses, Cherie knows first-hand what commitment and energy it takes to run a business. Fresh eyes, objective insights and being held to account is what every business owner needs.
But Cherie isn't just a numbers person. She's also a talented DIY'er (wink wink) and when she's not crunching numbers, you can find her walking along the beach up on the beautiful Hibiscus Coast. Her unique blend of expertise and personality makes her an essential part of our company culture, and we're lucky to have her on our team.