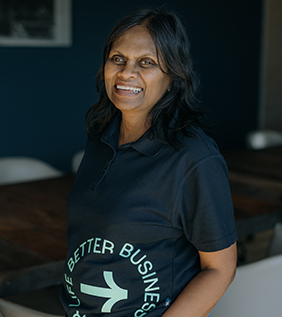 Dee Jayasinghe
Senior Bookkeeper
Known as an irreplaceable asset by her clients, Dee has a unique ability to make their lives easier by meticulously attending to every detail. She has earned a reputation for being thorough, reliable, and efficient, ensuring that all the "i's" are dotted and the "t's" are crossed.
As a Senior Bookkeeper with five years of bookkeeping experience under her belt, Dee has honed her skills as a reconciliation and reporting expert. She possesses an innate understanding of the intricacies involved in maintaining accurate financial records. One of Dee's greatest strengths lies in her commitment to meeting deadlines. Recognizing the importance of timely financial reporting, she goes above and beyond to deliver exceptional results within the required timeframes.
Dee fosters strong relationships with her clients, ensuring open lines and makes it easy for clients to reach out to her with any questions or concerns they may have, further reinforcing the trust they have in her abilities.