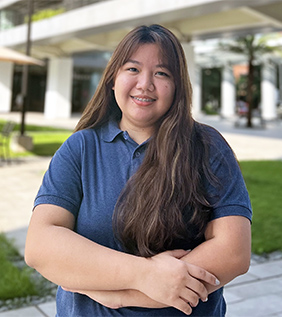 Donna San Pedro
Accountant
Before embarking on her journey with RightWay, Donna kick-started her career in the banking industry. Her exceptional attention to detail and commitment to accuracy soon earned her a role as a branch accountant.
Joining RightWay as an accountant, Donna is eager to channel her banking experience into her accounting pursuits. Her role encompasses a range of responsibilities, including providing invaluable assistance with annual accounts, meticulously sorting GST returns, and ensuring that every task she undertakes is not only completed but completed accurately.
Donna's enthusiasm for learning is infectious. As a relative newcomer to the industry, she thrives on uncovering new facets of her role and absorbing knowledge from her experienced colleagues. She takes great pleasure in collaborating with her team, pooling together their expertise to best assist their clients. Donna's commitment to both her own growth and the success of her clients makes her a true asset to the RightWay team.