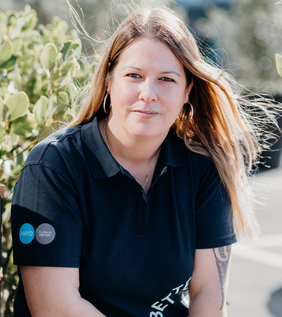 Michelle Keesing
Xero & Integration Specialist
Michelle has more than a decade's worth of experience in the industry and has been part of the RightWay team for more than 7 years. When it comes to Xero and Integration there's nothing Michelle doesn't know.
Michelle thrives on the collaborative nature of her work and finds joy in supporting clients to maximise the potential of software that should serve them, rather than causing unnecessary stress. She understands that technology can be overwhelming for some, and her primary goal is to empower clients and ensure they feel confident in utilising software tools to their advantage.
A great day on the job, according to Michelle, is when her clients bombard her with questions. She embraces these moments as opportunities to provide guidance and reassurance, knowing that her clients never have to face challenges alone. By actively encouraging and welcoming questions, she takes pride in being a reliable resource and a trusted partner in helping clients navigate their software and integration needs.