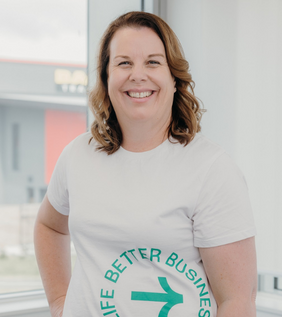 Shelley Dickson
Chief of Business Development
Shelley started her career running her own retail business in Canterbury before transitioning to banking, working her way up to a Commercial Partner with BNZ. At RightWay, her commercial acumen has earned her the nickname "Business Mum".
She lives on Farm Dickson, a 3,000 sqm property she owns with her beekeeper husband. With their kids all grown up, Shelley enjoys getting active in a spin class and spending time with her three gorgeous schnoodles and two pet sheep on the farm.
What our clients say:
"Man you are asking some tough questions, but I love it ... keep challenging me."
"Thank you for your honest feedback"