Every year it seems like Christmas is coming earlier and earlier. That's especially true for many business owners who often find that time is at a premium. When your business is approaching the holiday period, it's a good time to think about the best way to continue engaging with your customers and wider market. Over this period, it's likely your audience will have slightly different routines and habits, meaning they could engage differently or be simply preoccupied with their holidays.
With that said, going completely silent during the holidays is a real missed opportunity. Depending on your business you might see sales spike, or quieten right down. Regardless of your seasonal trends, you'll want to have a marketing plan to fit.
Here are some tips that you might like to try in your business' marketing and social activity.

Run holiday-specific promotions or discounts
Who doesn't love a good holiday season promo? Sales at the end of the year are one of most tried and true opportunities to get your brand and offering out there. Don't immediately disqualify your business from a holiday promotion if you aren't selling consumer products. With a bit of creative thinking and planning, you can find ways to offer value to your audience that makes sense.
So what could the promotion be? Well this one is pretty broad, and it has to be feasible for your business to sustain. For example, running a blanket 50% promotion across all products or services might not be possible, but a 10% on high margin products could well be. It's important to be very clear around the terms and conditions - and time frame - that this promotion will run for.
Then you'll want to consider who is the main audience of the promotion - is it for existing customers who you're looking to drive repeat business from? Or is the promotion designed to get sales in via new customers who may become those long term customers eventually?
You should also capture in a plan what the desired outcomes of a promotion might be, because these do vary:
Revenue generation over a typically quieter period?
Maximising the potential revenue in a busy period?
Reducing overstock and inventory issues?
Attract new eyes on the brand / convert some to customers?
Get the brand in front of your target market?
These are just some examples. Often there will be a combination of goals, but knowing what you do want out of this promotion can help determine the creative, targeting, spend and other aspects.


Email your customers before the break - and after
It's often said in the business world that it's much harder to win a new customer than keep an existing one. Staying in contact with your loyal customers isn't the full recipe to retention, but it certainly helps. One of the most efficient ways to stay in your customers' minds is to reach out with some useful information or deal via email that's personalised to them. You'll be the best judge of what your customers will be the most receptive to over the holidays, but you should consider this when you plan out your email marketing.
Sending a well-thought out email before the break might seem like something that will be forgotten about quickly, but it represents a 'care factor' that they may not receive from other businesses. If you have a compelling promotion or deal, this is okay to include, but consider sharing some more human stories from the year that was, and a thank you message for the customer's ongoing support.
When the world gets back to work in January, you can use email marketing to start preparing your customers for the year ahead, whether that be new services or products, changes to your business, or some useful insights to help them.
In both of these cases, don't neglect to really emphasise the human aspect of your communications - what did your team get up to over the summer break? As a business owner, what are your feelings about the year that was, what are your goals for the new year?
Of course if you're in an industry and business where customers are mostly interested in the ease and cost of transacting, leading with promotions is perfectly fine to your existing database - a personalised email that gives them exclusive discounts is a positive thing, and your copy should emphasise why they're receiving that code or deal.


Share some people or team initiative content online
As our brains start to get tired towards the end of the work year, so too does our ability to really grasp complex, detailed content from businesses. Trying to convey too much information at this stage risks it being lost through the cracks over the summer break.
Instead, consider making your December and January social content really people-oriented. Every business has its own unique culture and group of people who have unique lives. Why not take the opportunity to share fun holiday season team activities, photos from that fishing trip over the break, or an event your business sponsored?
This type of content can often see better engagement than largely promotional material. It's also a really good way of introducing your audience to your brand and people from a different angle than they may have otherwise had. All of these positive moments and sentiments towards your brand around 'people' related content will mount up over time, provided it's genuine and interesting.


Schedule in some content over the break
If you're away from your computer for parts of the break - and you definitely should - then you can make use of scheduling functionality either in social media channels or management platforms that coordinate all channels in one place. With this scheduling function, you can have a number of posts lined up and set live throughout the break. The world doesn't put down their phones or socials over the break, so having your business and interesting content in their feeds is worth including in your marketing plan.
Beyond just social media, you can also consider what goes up on your website throughout the break. If your website analytics show a steady stream of traffic over this period, consider having a blog or two that goes live. Some businesses even like to have a special home page banner or section that promotes holiday season deals, hours or events.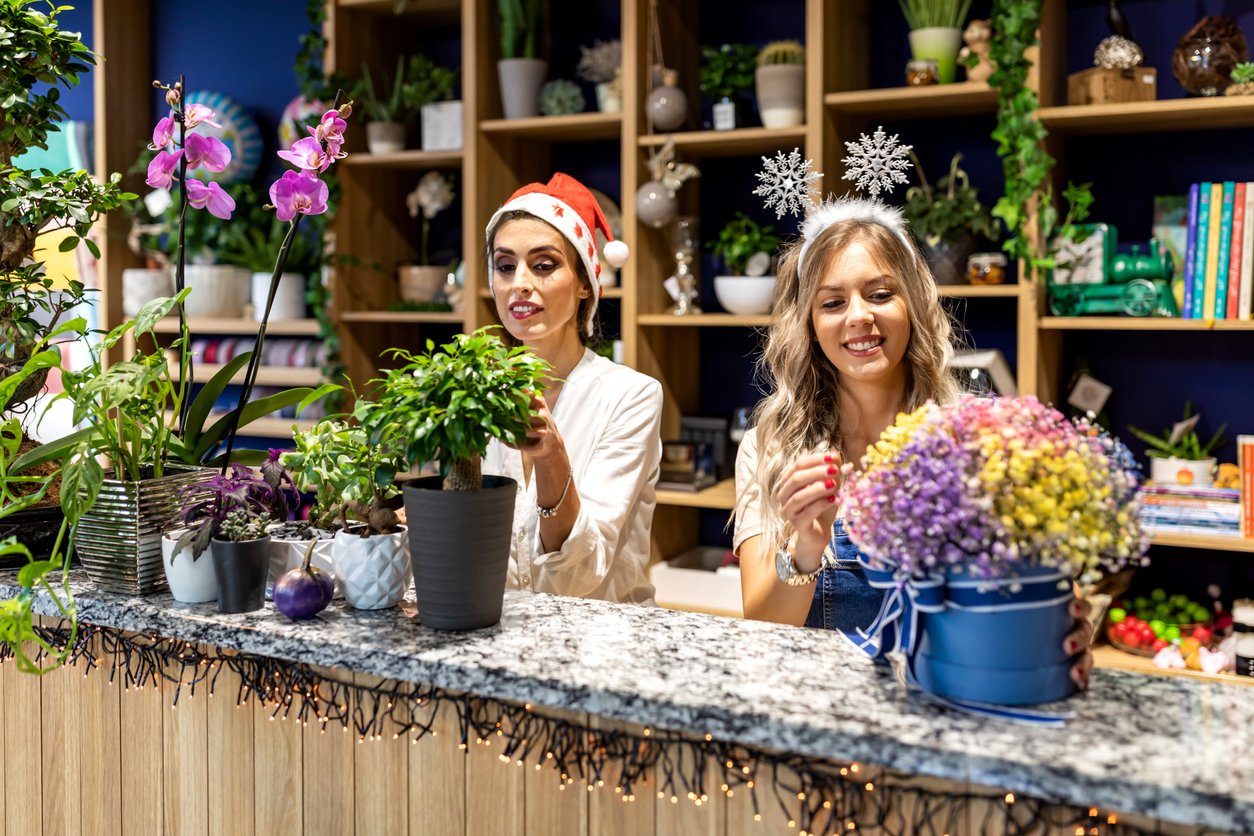 Update your Google Business listing and website with holiday hours
Google Business profiles define all the contact and detail information about your business in Google results, especially maps. If you're working on different open hours or days, you'll want to update these in your Google Business profile. You may receive an email from Google asking if you're changing your hours for the break, but don't rely on this coming through - rather proactively update these.
You should also include these somewhere prominently on your website, such as the home page.
Finally, you may want to include your changed holiday hours in your email comms we touched on earlier - make sure your customers know when you're contactable before the break starts.


Quieter period after the break? Plan and prepare for the year's marketing activities
For many of us the break is about family and personal time rather than work. But we know business owners well, and a great deal of them will eventually get back to thinking about work and the year to come. And there's nothing wrong with that. In fact, that week or so into January where many industries and businesses are a bit quieter is a perfect time to plan out initiatives.
Start thinking about your business goals and how marketing might help drive towards these. What are some marketing strategies that worked last year? What would you like to test? What sort of budget will you have to work with? These are all good questions to ask yourself and brainstorm with your team once they're back on deck.
Quiet periods are also great for 'housekeeping'. So what does that involve exactly? Identifying parts of your existing 'always on' marketing and social media that could use some attention. Here are some clues to get you started:
Social media logos, cover/header images need updating
Review all social posts and note which content types got the best engagement. This can really help guide social planning for the year ahead, removing those topics that didn't resonate, and finding variations on those that did
Doing an audit of all your website blogs or news articles and finding opportunities to update these with more relevant information
Website speed and load issues - there are tools that can identify slow pages or broken links on your website that could be hampering your search engine performance or customer experience. While you may not be able to make these changes during the break, identifying them for when resources are available to fix is a good use of this period
People pages/updates on your website. As people come and go, maintaining the website's team page becomes extra admin. In the quieter weeks, work through updating the page to only have existing staff. If you've taken new photos, add these in
Clean up your email database. Over time these can become bloated and include old customers or even competitors. Do a run through of your email database, make a copy first, then use one version to cut back irrelevant email addresses for the new years' email outs
Review your website analytics from last year - what pages are performing well? What types of contact methods are being used the most? Are there gaps in your tracking/measurement? Again, fixing any configuration issues might not be possible until an available resource can look into it, but it's a good time to take a look through things
Clean up access to platforms. Over time your online platforms like social media, website and reporting can get bloated with old users and providers. Take the time to review all your platforms, work out who has access that doesn't need it anymore, or any team members that don't yet have access, and make the changes. It's one of those tasks that doesn't often get airtime during the busy work year


Get your business' financials in check for the New Year
If you're ready to take the next steps toward financial fitness and unlock the full potential of your business, reach out to RightWay. We're here to listen, understand, and provide the support you need to thrive! Give us a ring on 0800 555 024 or fill out our contact form so we can get back to you ASAP.