Loretta
What have you been able to achieve with RightWay, that you feel you couldn't have otherwise?

Everyone in a business partnership has both their own strengths and their own roles in their business. When I took on full ownership of Loretta, I split off from a very successful business partnership. Splitting off from the partnership took me out of my comfort zone as I lost other people's skills and strengths that I'd previously relied on. At the time, I might have underestimated the impact this would have, and everything went from 0 to 100 in a very short space of time. From becoming a sole owner, I've had a to learn a bunch of new skills that I didn't initially learn 15 years ago when I first went into business. Additionally, the size of Loretta also meant that there were a bunch of extra skills that a smaller sole business owner wouldn't need, so the challenge was heightened. It's been quite the journey to say the least and I've learnt some valuable lessons – including not feeling guilty or lesser of a person for asking for help. As I said earlier, everyone has their own unique skill set and realistically you can't try and be everything all at once. RightWay and becoming a sole business owner made me realise this. After the first three to four months of being a RightWay customer, I became less anxious. It is a lot easier now!
What's the best piece of advice you received and how did it help you?

I do lots of hands on work day-to-day in the business – you'll often see me seating customers front of house or behind the kitchen counter. Having RightWay take on more of the hands-on work, I can take a more overview role – so it means one less thing for me to do. With RightWay sorting out any problems, I can now see what is happening with the accounts and feel in control. I've also picked up a few tips.
Do you still use the same services you originally joined for?

Yes, they've been instrumental to feeling more secure in the business.
What has exceeded your expectations?

RightWay and PaySauce (the app) have all exceeded my expectations. I feel secure with these in my business. I've learnt a great deal changing into a sole business owner. The support of RightWay and PaySauce has taught me a lot. I no longer feel insecure about asking for help - I've found it's important to remember everyone has strengths and are job specific. RightWay are an amazing company to deal with. PaySauce are brilliant company too. Jon and RightWay, and the team at Paysauce are incredibly accessible, nothing is a problem
If you were to describe your experience with RightWay, what would you say?

Anyone I deal with at RightWay is so accessible. No question is a silly question, and everything is dealt with quickly.
Why would you recommend RightWay to someone who might be on the fence?

All of the above, very user friendly! As I mentioned I feel much more secure in the business now with their support.
What does working with RightWay mean to you?

Having skilled accountants working with me has been a big eye opener. Being able to access the right people and right advice means I'm no longer waking up at 3am worrying about accounts!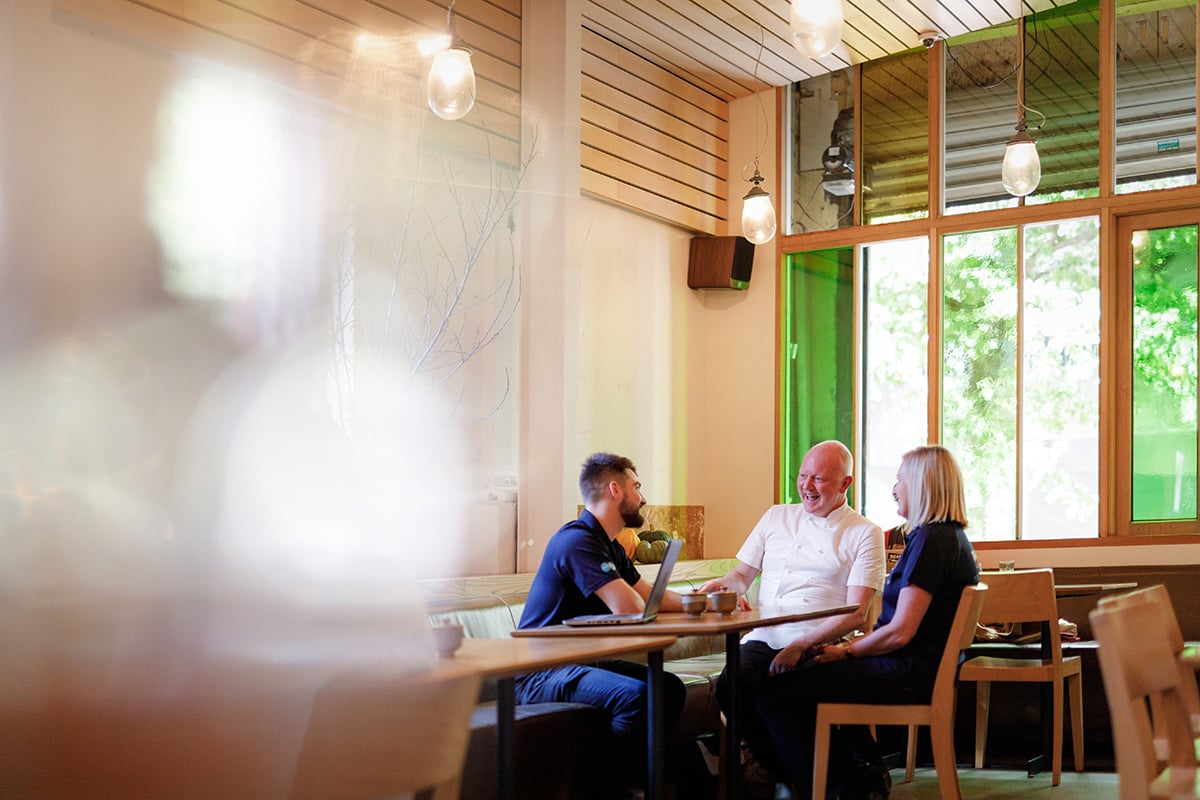 Having skilled bookkeepers and accountants working with me has been a big eye opener. Being able to access the right people and right advice means I'm no longer waking up at 3am worrying about bookkeeping and accounts!