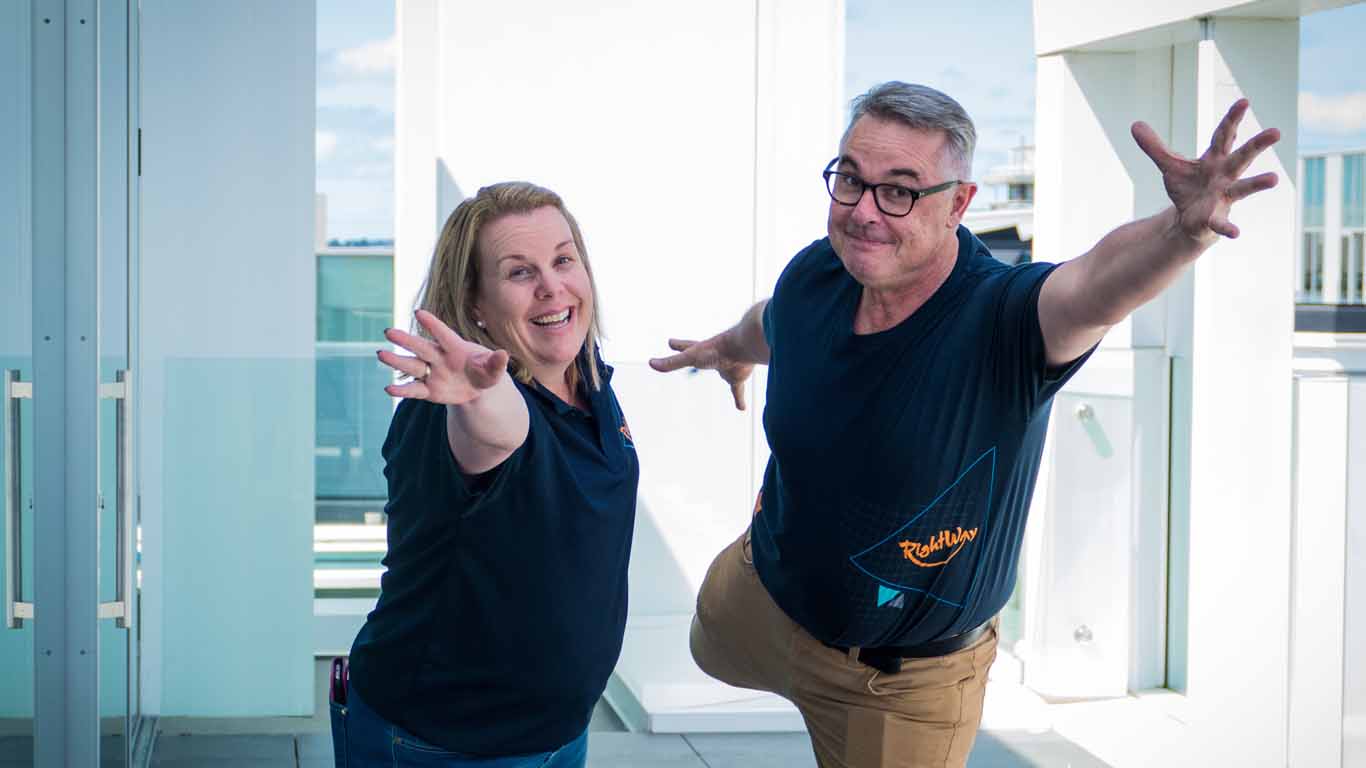 We're beyond excited to announce that RightWay has been named as an 'NZ National Partner of the Year' finalist at the 2019 Xero Awards. These Awards recognise excellence in Xero's accounting, bookkeeping and ecosystem partners, and celebrate their role in helping small New Zealand businesses flourish and grow.
As a dedicated Xero-only firm since we began in 2011, it's been helping us serve our customers better. For us it's all about being cloud based, agile and able to report in real-time on the customer's business. By knowing the numbers inside out, we can provide proactive advice and support, and help our customers plan better at each stage of their business. It's hugely important for us that we can do this for them.
We're also constantly looking to the latest Xero add-ons and partnerships for new ways to help our customers streamline their business, automate day-to-day operations, and make their lives easier. Take Hubdoc for example, this new add-on can automatically load all bills and supplier invoices. A massive time saver!
And Hubdoc is just one of the Xero core accounting software products available. RightWay accountants, bookkeeping and cloud solution specialists and Business Partners can support each customer by handpicking from a whopping 600 different apps in the Xero ecosystem. This enables businesses to make better decisions based on real, actionable insights and information.
The secret to harnessing the power of Xero is getting set up the right way. We work closely with customers to understand exactly what their business needs and their biggest challenges: whether it's stock management, reporting tools, payroll, or debtor management. We can recommend the best apps based on industry, size and future plans. From there, we make sure each app is set up correctly and integrating effectively – to help customers benefit from the full power and functionality of the Xero ecosystem.
When we started RightWay, we figured that to really support New Zealand businesses, we had to go beyond accounting and numbers. Xero lets us give our customers a clear picture of their income and outgoings, and track their growth and success with both financial and non-financial measures. With up-to-date information we can turn those numbers into a business plan that helps our customers achieve their goals sooner. It's a team effort, and we couldn't do it without Xero.
We're committed to helping Kiwi businesses thrive – and we've found that Xero is the best accounting software tool to do that. If you'd like to know more about how Xero and RightWay can help your business, download our free e-book: 10 tips for busy business owners. You can also find useful info via our Xero support page and see why we think Xero is so good.
It's a real thrill to be a finalist. (And an excellent reason to get dressed up.) But whatever the outcome, we're proud to be a Xero Platinum Partner and committed to delivering the benefits of Xero and its ecosystem to our customers for the next eight years, and beyond.
Grab a coffee with one of our experienced Business Partners and learn how they can help your business thrive.