What gets measured, gets managed, and improved!
It's time to review your business from the inside and out!
It is very normal for business owners to be entrenched in the daily goings on of their businesses. With varying to-do lists and high-priority tasks requiring their daily attention, it can be hard to take the time to stop and look at the big picture. And that's just the business part, let alone our busy, and somewhat chaotic, personal lives.
However, it is vital as a business owner or business manager to periodically pull your head out of the trenches and take the time to sit back and review your business as a whole, to ensure you are on track to success.
This review should include:
A review of your business results on their own

Are you achieving your SMART goals?
Are there internal trends to mitigate or capitalise on?
Are there areas you could pick up or delegate that would allow you to work smarter rather than harder?
How is your workforce performance as a whole?

A review of your business compared to industry averages

How does your business stack up?
What is the market doing?
Are there positive market trends you can capitalise on? or negative trends you can put into your plans to reduce their impact?

A review of your business compared to relative competitor businesses

How does your business stack up?
What are your competitors doing?
What subliminal message do the customers receive from your employees in comparison to your competitors?
With this in mind, we will now dig a little deeper into these topics.
Are you achieving your SMART goals?
Setting SMART goals is a vital step to complete when creating your business plan. SMART goals are: Specific, Measurable, Achievable, Realistic, and Timely. Setting SMART goals will allow you to actively monitor your business's results on a regular basis.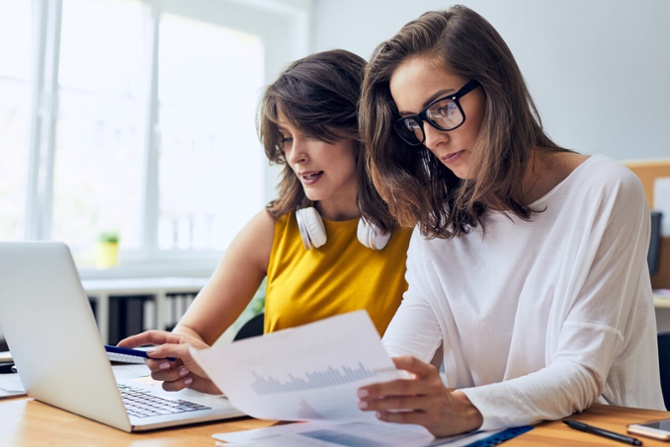 First up - Do you have a business plan?
A business plan is crucial to your business's success. A business plan requires you to set written SMART goals for your business that ultimately set the direction for your business's growth or sustainability. Your business plan should be regularly reviewed to ensure the business is on track to success. It's a great idea to share your plan with your team as this process assists to engage them in the business's path forward. Additionally, your plan will include Key Performance Indicators (KPIs) and targets for the business, its teams, and individual employees. Most importantly having a business plan in place allows you to look at the business as a whole, allowing you to spot any holes before they become chasms along with potential opportunities.
For information on how to set a business plan please check out Setting a Business Plan
How do I monitor my SMART goals?
It's just as important to review your goals as it is to set them – it's not just a matter of set, tick, done. Setting your goals is pretty pointless if you are planning of filing them away in your dusty, fireproof filing cabinet, never to be reviewed again. In fact, you should be reviewing your goals quarterly at a minimum!
Another reason SMART goals are key is that they are 'Measurable' meaning you can track progress, so… let's get measuring!
It's time to make friends with reporting
While reporting is certainly not everyone's cup of tea, it is an essential task for all businesses.
A great report can deepen your understanding of your business's performance in an instant. However, there are some key steps to follow when compiling your reports:
Don't get bogged down in the detail!
Just because you can report on something doesn't mean you should. Keep your reports focused on the key statistics. A simple but focused report will be easier to understand and easier to compile on a regular basis.
Keep your reporting regular
Repeat your reporting on a weekly, fortnightly, or monthly basis ensuring that you use the same time basis for each report, so you are comparing apples with apples. It's a good idea to set yourself reminders to run the reports so that the task doesn't become ominous.
Remember this is a "living" document and may need to be updated/reviewed if things within your business, the industry, or the environment changes.
Compare your results in one place
No matter the timeframe set for your report it is a good idea to set up a spreadsheet where you can clearly compare previous results at a glance, this way you can view emerging trends, positive or negative results and can make informed decisions to maximise on opportunities revealed or mitigate emerging issues.
Automate it!
There are lots of tools available that will allow you to get key business stats automatically. If your report will need to be tailored it might be worthwhile hiring a specialist to build a report for you, this way the process will be simple to both complete and review.
Delegate
If reporting is really not your thing, utilise another team member's skills. Delegate specific reporting tasks out to team members who will be able to provide you with a great report and an overview of the key findings. An overview is vital, especially if the topic being reported on is not your strength – which is totally fine by the way, that's why you hired them!
Reviewing your business compared to industry averages
What is the Market doing?
It's important to research what your industry's market is doing so you can see if you are stacking up.
Free analysis tools
If these sites aren't helpful try Googling what it is you are looking to find. If the information is still unavailable, consider phoning a leading organisation within your industry for advice on how best to find out the information.
Paying for reporting
If you can't find the information you are looking for, for free, you may need to pay for it.
Detailed and customised research can be obtained from Statistics New Zealand and other independent research organisations like Research New Zealand and the New Zealand Institute of Economic Research.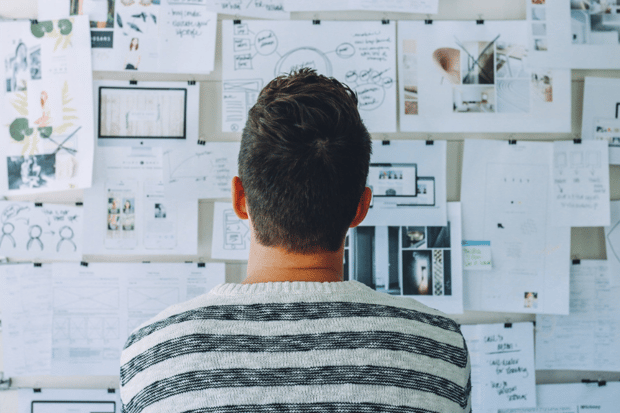 Keep up to date with what is being discussed in your industry
Monitoring the media and the web can be a great way to keep on top of emerging industry trends, opportunities, and pitfalls. However, it can be a minefield of clickbait articles and irrelevant information too.
A great way to cut through the clutter is to set Google alerts for specific industry-related topics.
To set Google alerts simply visit Google Alerts - Monitor the Web for interesting new content and create an alert. You can even set the time range between notifications. The next time something is published on Google from a news source or website that matches your criteria, you will be notified about it via email, allowing you to easily keep up to date.
Cooperating to share intelligence
Networking is more than sharing a casual beer with other like-minded individuals, its an opportunity to discuss trials and tribulations, to brainstorm and compare notes, and most importantly to figure out what has and hasn't worked for others.
Many business owners will look to a professional advisor to get sound business advice. If you are considering this, we recommend you read more about our business advisory services here.
RightWay's Business Advisers are known as Business Partners because they will partner with you to build you a better business and a better life. The Business Partner team has years of experience between them running their own businesses, so they understand the trials and tribulations involved. Plus, they have a nationwide team behind them, who assist them in offering you valuable, impartial, external advice and support on-call.
Comparing your business to relative competitor businesses
Although we had to do it during lockdown, it's not smart to operate your business in a bubble!
Learning from others is a basic human behaviour. We are born essentially helpless but quickly learned how to copy others to best complete tasks. This same ideology can be a valuable practice in the development of your business. Watching what comparable, even competitor businesses are doing will give you an insight into market trends, possible opportunities for your business and could allow you to avoid costly mistakes.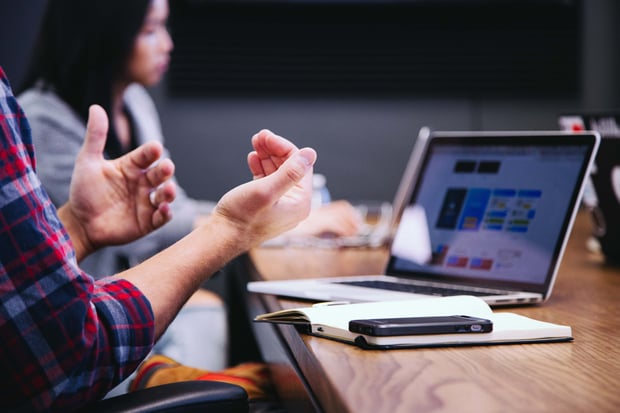 What is a Competitor Analysis?
A Competitor Analysis is a process of reviewing what your competitors, or businesses that have similar offerings to your business, are doing.
A competitor analysis can be done at the campaign or promotional level. For example, at the campaign level, you could review the varying offerings your competitors are providing. Or at the promotional level or you could review how they are promoting their services, such as, what information is provided on their website and how it is laid out.
Completing a competitive analysis allows you to see clever practices that a competitor is doing. You may even consider implementing similar ideas tailored to your business.
Often this process can incite you to develop whole new campaigns or promotions for your business. For example, you may not like the way they have done it but in the process of reviewing it, you thought of a whole new way to tackle a problem or opportunity.
Remember to include valuable employee insights in your research, such as market salaries, career progression; your people can be your biggest asset or your biggest liability.
How do I complete a Competitor Analysis?
The process of completing a competitive analysis is very simple. It usually involves a bit of research, looking into what your competitors or similar businesses are doing. Often this research will involve reviewing their promotional resources such as their website and social platforms.
It's a good idea to try to keep an open mind about your findings, noting down what you like/don't like. Use tools like the snipping tool to capture ideas that stick out so you can easily refer to them later on, or to share with others.
You could even try/use a competitor's product/service to see how the service and or sales process compares to yours
TOP TIP: Did you know that you can see what your competitors are advertising on Facebook?
Currently, it is possible to see exactly what ads your competitors or similar businesses are running. To do so simply follow these steps:
visit their Facebook page
Scroll down to Page Transparency, which is positioned in the left-hand navigation bar (as at Dec 2021)
A pop-up will appear – click on the button at the bottom 'Go to Ad Library'
Voilà 😊
DON'T PLAGIARIZE!
Need we say more! While a competitor analysis can provide you with great ideas these ideas should not be replicated exactly as the original was. You need to put your own spin on things and make it even better!
In summary, tracking your business's statistics via reporting and regularly reviewing your competitors' actions, are both vital to the success of your business. Both these actions will provide you with a clear picture of important trends both internally and in the market allowing you to stay ahead of the game.
We understand that this can feel overwhelming and daunting. If you feel like an Olympic Diver at the edge of the board with all eyes on you and feel stuck, we can offer a subtle, supportive, and guided push. Contact one of our Business Partners today to discuss your needs.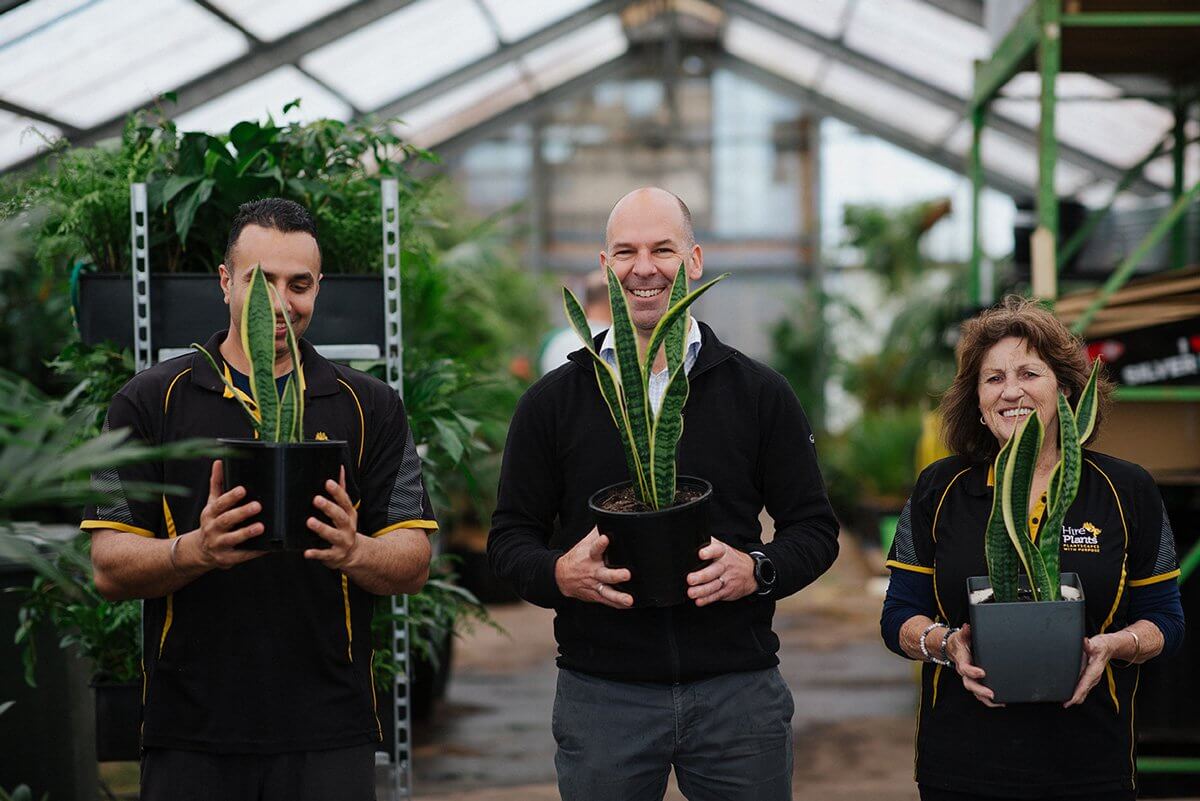 Ready to build a better business?
Take the first step, we're right here and ready to support you.