Your time is valuable!
Outsourcing jobs that could be completed by a specialist, who may complete the task quicker and for less than you can, just makes sense as it frees your time up to focus on more important tasks. The same ideology goes for the use of technology…
A common complaint we hear from business owners is how much time they have to spend reconciling their expenses. Time, that they would much rather be spending on developing and growing their business.
Sound familiar?
The good news is there is lots of great technology out there that is specially designed to streamline your processes and give you breathing room.
Great tools to improve business performance
Business is moving faster every day. To keep up, your business needs the right tools to work smarter and faster.
In this day and age, there are literally tens of thousands of apps and websites out there that can help small and medium business owners strengthen their businesses using their streamlining tools.
One of the most obvious benefits of technology is that you can automate processes and jobs that take up a lot of your attention and time. A brilliant example of automation in action is Xero, who offer fantastic features to help businesses save time on accounting and administration and do it all on the go.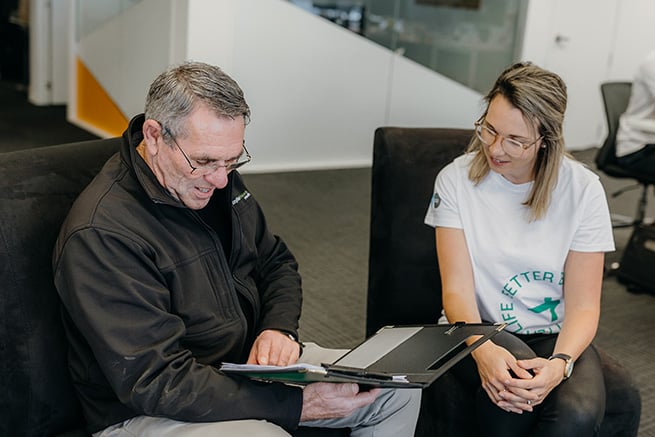 Xero – a New Zealand hero, for business owners
Xero offers many features that can increase your efficiency as a business owner and enable better time management. Some of this can even be done from your mobile, while you sit through the trailers at the movies, or at your child's all-important prizegiving to watch their 5 seconds of fame (just make sure it's on silent).
Xero enables you to revolutionise how you do business by giving you real-time information, whenever and wherever you need it.
Cash coding

If you handle lots of cash transactions, Xero now allows you to code a list of transactions in bulk, saving hours of processing time.

Xero mobile app

Raise invoices, record transactions, and code bank transactions on the go. This means that your accounts can be updated much more frequently (mainly because it's so much easier) and reduces the need for 'binge' bookkeeping, where you're processing months of transactions at once to catch up.

Xero files

Store your contracts or other documents either in a general library or attached to a transaction. No more time spent hunting documents, or chasing copies - Xero gives you a central repository for all of your important files. You can even take a photo of that coffee or fuel receipt and upload it like magic!

Find and recode

Change the coding of many transactions in just a couple of clicks, dramatically reducing time spent on correcting errors and reallocating transactions.
At RightWay we are super Xero experts! In fact, we are proud to be a Xero Platinum Partner! We're ready to help you squeeze even more efficiency out of this very cool software solution to enable you to spend time with those closest to you in Business and in Life

Get your business on the cloud!
Living the lockdown life has only further proved the importance of being able to work remotely. Implementing cloud computing services has been a game-changer for many businesses, including RightWay, as it provides staff with remote access to all files and documents on any device with an Internet connection.
Subscription-based services also ensure you are only paying for the services you need, rather than having to purchase whole packages at one time.
Cloud computing services can greatly assist in creating a flexible work environment for people who are unable to come into an office due to having a mild cold, a sick child, or an injury. This flexibility factor is fast becoming a massive recruitment drawcard with employees appreciating their employer's business model allowing for their varying circumstances.
Do you even need to work in an office space?
Implementing Cloud computing services has provided some businesses the choice to move to shared office environments or to provide staff with resources to make working from home a permanent thing. While this won't be suitable for everyone, it is certainly worth considering if your business is working out of a large office with high rent and a small number of employees.
Collaboration communication platforms
The ability to communicate remotely with clients and employees has never been more important than it is right now. Collaboration communication platforms such as Microsoft Teams, keep your lines of communication open and make communicating with your staff and customers a breeze.
While a phone call is often perfectly fine, in many instances being able to physically show your client or employee something during a call is vital. In these instances, utilising communication platforms that provide the ability to videoconference is a must! Technology such as Microsoft Teams allows you to share your screen so that the viewer can see what you can, allowing you to easily take them through a presentation or keep that face-to-face connection. Additionally, documents can be uploaded, shared, collaborated on, and downloaded easily between team members rather than clogging up your email or worse, not sending at all due to large file sizes.
Collaboration platforms such as Microsoft Teams and Slack also have a chat function which minimises the need for mass group emailing as you can communicate easily with several people about a project within one chat.
Some of these platforms have a noticeboard function that allows important information to be profiled to the whole team. Additionally, on some platforms, it is possible for individuals, groups, or even a whole team to be tagged within the noticeboard conversation to alert them to read the information.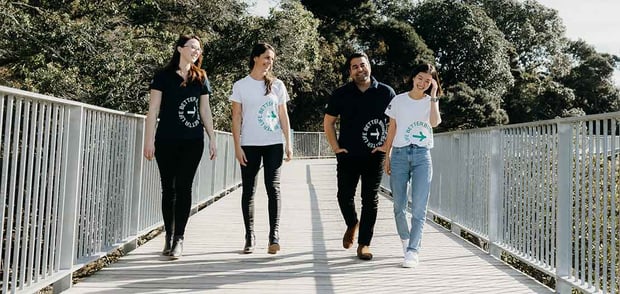 Time management made easy!
With hundreds of systems available to help you to manage your time, there is something for everyone – however, it can take a lot of time to work your way through them all! As time is of the essence, we have put together a quick list of some great time management tools we love.
| | |
| --- | --- |
| Issue | Service (link to each) |
| Managing team projects | |
| Managing communications | |
| Taking notes | |
| Managing documents that will be worked on by multiple people | Google Docs |
| Managing multiple social networks | |
| Sending e- newsletters | |
| Sending surveys | |
Industry-specific time-saving technology
Each industry requires specific processes to be completed and these can vary significantly, with this in mind we wanted to share our favourite industry specific time savers with you.
The best management tool for tradies!
Tradify is a fantastic app specifically created to make it easy for tradies to manage their businesses. Tradify is a Xero product, in fact it's their highest rated product! Tradify seamlessly syncs with Xero, Sage, MYOB and QBO and can be tailored to provide management support for specific trade industries including:
Electrical and AV
HVAC and Refrigeration
Renovation and Maintenance
Plumbing and Gas
Commercial/Industrial construction
Security and Fire Services
Landscaping and Lawns
Glazing
Flooring
New Residential Builds
Carpentry
Roofing
Painting
Concreting
Earthworks
Fencing/Decking
Tradify ensures tradies can easily streamline their jobs from quote to invoice and all the processes in between, including:
Customisable quoting that can be set to automatically follow up
Automated customer communication to notify them of upcoming appointments
Processing online payments
Schedule jobs based on employee's geographical location to minimise lost time due to travel
Self-tracking timesheets
Invoice for work and follow up with automatic payment reminders
Track profit and costs with their job costing software
Record notes and receipts
A great tool for Farmers to gain immediate access to financial data and insights
Our go-to financial management tool for Farmers is Figured which integrates financial information from Xero with farm management systems such as John Deere, Agworld, and stock trading systems like BCMS and ICBF. This time-saving technology gives farmers back some of their valuable time by providing them with a tool they can use alongside their advisors to:
Budget with ease. Figured also provides a rolling forecast.
Track production quantities, stock levels, and varying other inputs associated with farm operations.
Easily see up-to-date actuals.
Figured provides your whole team access to varied reporting, ensuring they can keep up to date on the farm's performance.
Plan for the future – Figured allows you to complete financial, succession, expansion, and diversification planning.
Inventory management Unleashed!
Want to spend more time moving stock and less time counting it? Check out Unleashed, this inventory management system created by Xero will definitely give you some time back!
Unleashed allows you to:
Manage your payable transactions from incoming and outgoing stock across multiple suppliers
Keep your profit reports up to date. Following a sales upload into Unleashed data is instantly passed to Xero which automatically updates your stock levels, values, and costs of sales. This provides you with instant visibility of your stock movement including profit and loss balances.
Check out their promo video here.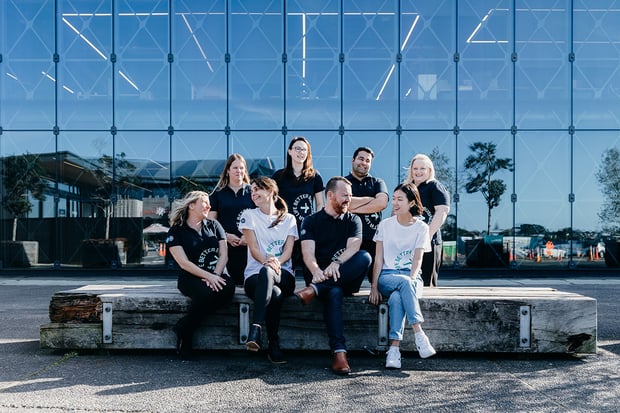 Supporting your team's mental health digitally!
The reasons to support the needs of your team's mental health goes far beyond the fact that it is the right thing to do morally. A mentally healthy employee is energised, efficient and is more likely to be engaged in the success of your business.
A great app is Chnnl. This digital platform allows employees to anonymously answer a series of wellbeing questions via a daily check-in or to provide anonymous feedback in a journal format via the Chnnl app. Chnll then provides tailored advice to the team member and collates the feedback to pass back to the business owner or leaders (without naming names) providing valuable insights, information, and data on employee mental health and wellbeing. This information can then be used to address areas of concern or celebrate wins.
When it comes to technology take the time to do your research!
Technology can make the management and execution of many mundane business tasks so much easier. It's important not to be penny-wise, and pound-foolish when it comes to technology and to think of technology as an investment in your business's ongoing success. Consider the benefits, including time savings, that the technology affords you when considering costs as often you may be paying an employee more to do a task that can be automated.
It can be very easy to get pulled into areas of your business that don't contribute to your goals. We recommend you take some time to research apps, tools, and websites that can drive your business towards your goals.
Think of Technology as a form of Business Insurance that you simply cannot afford not to have. You wouldn't scrimp on other types of insurance – this is no different.
The research will be well worth every minute you spend on it.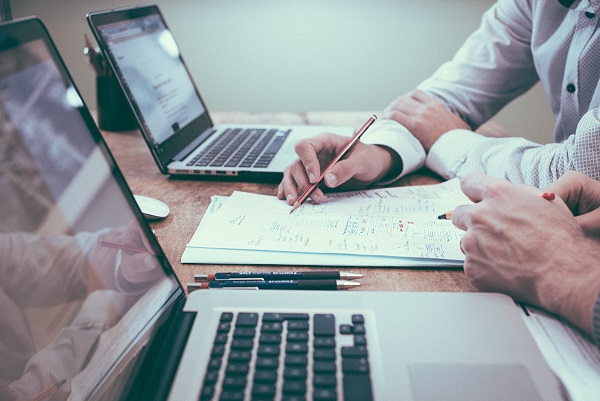 Ready to build a better business?
Take the first step, we're right here and ready to support you.