Setting a business plan
Managing a business can be overwhelming! More often than not you'll be wearing multiple hats throughout each day as you flit between being a people manager, managing the businesses financials, forecasting, strategically advertising your products and/or services, researching new technologies along with a multitude of other tasks required daily!
So how do you take control of your business and get some time back?
Have a business plan
To make sure that your business performs you've got to have a plan. It's the first and most important step you should take as a business owner. Having a business plan in place allows you to improve efficiencies and get some valuable time back and as we all know time is money!
A business plan gives you and everyone involved in your business an understanding of how the business is put together and the direction that it's heading. Your plan should be focused on achieving your business goals, which are often influenced by your personal goals.
Having a plan in place helps your business perform in the way that you need it to, so you can ultimately achieve your personal goals, such as getting to spend more time with family or enjoying leisure activities.
Your business plan is the perfect tool to allow you to look at how everything works together and spots connections that you may have otherwise missed.
This is a living document to help you focus on what is really going to drive the business forward and the key areas that work is required to achieve this success. It's not for filing in the bottom drawer!
Steps not to miss when creating your business plan
Set GOALS
Setting goals for your business allows you to review all the elements within your business and how they work as a whole – you'll look at your:
Sales
Marketing
Operations
customer segmentation/ideal customer
financial and staffing plans
Analyse what your business is offering that makes you stand out from the crowd (your value proposition and unique selling point/s). What is your business's strategic competitive advantage?
Your goals need to be SMART - Specific, Measurable, Achievable, Measurable, Realistic, Measurable, and Timely… Did we say Measurable?
When setting business goals, keep it simple, and look at the leading indicators that are important for you to hit your goals. It's not always just about looking at revenue and profit.
Your plan should look forward – you don't drive a vehicle in reverse constantly, you drive forward for the most part. Your business is exactly the same. What's your forward focus?
For example, you could look at the number of quotes you're doing per month for new business. This is not specifically a financial goal but is a great measure of how your business is progressing towards your goals.
Although it's impossible to give a set of metrics that are relevant to every business, here are a few that we recommend most businesses will benefit from keeping a close eye on…
Amount of cash on hand
How many months could your cash reserves sustain your business for if it had to? Check out 'Improving cash flow in business' to see how focusing on your cash flow and having a plan around it is one of the most important ways to measure the state of your business.
For example, do you have enough cash on hand to cover your Christmas close-down period and the holiday PAYE obligations for this period?
Customer retention rate
Did you know that it costs 6 to 7 times more to sign a new customer, rather than retain a current customer? Or, that lowering your customer churn rate can boost your profitability by somewhere between 25% - 125%? Stats like this give a really good indication of why customer retention rates are a valuable measurement of your business's health.
Cost of customer acquisition
How much does it cost you to bring a new customer into your business? Even a rough tally of how many hours of manpower, and other associated expenses it takes to onboard a new customer, is a useful measure that you can use to judge how your business is progressing.
Day sales outstanding (DSO)
This is, quite simply, the average number of days between making a sale, and collecting your money. The lower your DSO, the more cash you have available to use.
Note: Understanding your DSO will help you with cash flow planning.
Gross margins
Understanding your gross margins allows you to get a good measure of whether you're pricing your products or services correctly, as well as to know if you're spending too much on producing your products or services. Use the following calculation:
Gross Margin = Revenue – Cost of Goods Sold) / Revenue
We advise that all business owners should have an idea of the metrics mentioned above, however, each business is unique with its own key metrics! This is where having a partnership with a business advisor you trust can make all the difference...
Most business owners will say they know their Gross margin, but the above calculation can show that not all costs are always taken into account.
A good business advisor will be able to give guidance on what goals (financial, and non-financial) you should set, and how to measure them, by referring to the overall goals set out in your business plan. If you would like to chat with your local RightWay Business Advisor (who we call Business Partners - as they are there to partner with you to achieve successful outcomes) simply get in touch.
Additionally, you may find our accounting article 'How To Measure and Report on Your Business's Financial Performance' insightful.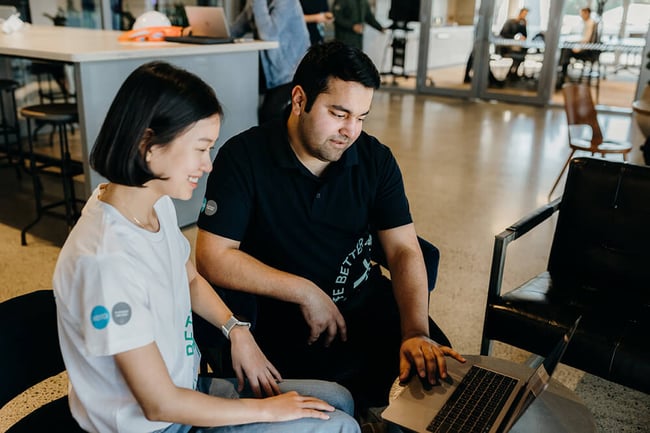 Write your business plan down!
If you don't write your business plan down then you're wasting your time. Your business plan should include goals, metrics, and task lists that will assist you in achieving your goals. It's vital your plan is written down as this allows you to easily:
refer back to what it was you wanted to achieve.
complete regular checks to track and review your progress.
Additionally, your business plan will be integral in assisting you to make informed business decisions in the future.
Keep your business plan up to date
Your business plan needs to be kept fresh and alive. It's not something to 'tick off' and then leave gathering dust. It may require amendments and changes as your market, the industry, or even the environment changes around you.
For it to deliver value to you it needs to be a living and breathing tool you refer to often. Set time aside to review your plan monthly, quarterly, and annually.
Sound it out
It's important to have someone you trust look over your business plan, acting as your 'sounding board'. This key step allows you to further define and detail your plan as well as to assist you as your plan develops, grows, and evolves over time. It's also about challenging yourself which is where an external sounding board is key.
Consider making your local RightWay Business Partner your sounding board. Our Business Partners are experienced business owners and operators who have the know-how to provide you with invaluable insights as you create your business plan. Plus, they'll be there with you to review it as it evolves. Additionally, our Business Partners are backed by our nationwide team of Accountants, Bookkeeping, and Payroll experts as well as our HR and Xero support teams, pretty awesome huh!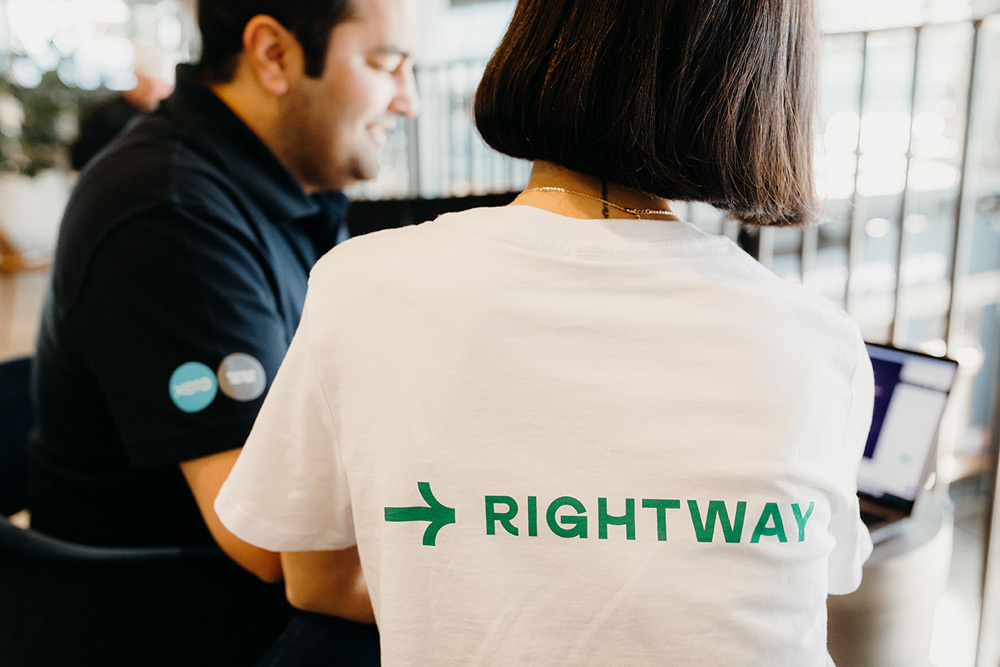 Ready to build a better business?
Take the first step, we're right here and ready to support you.